by Małgorzata Fic
North Germany is well known for being especially picturesque in late November: it was therefore no wonder that the EvoGamesPlus Winter School 2022 took place in beautiful Plön. As the resident EvoGames ESR in the MPI Plön I got the privilege of organizing this great event and lived to tell the tale. And it is a tale of amazing science, gloomy weather, all-vegan lunches and heartwarming friendships.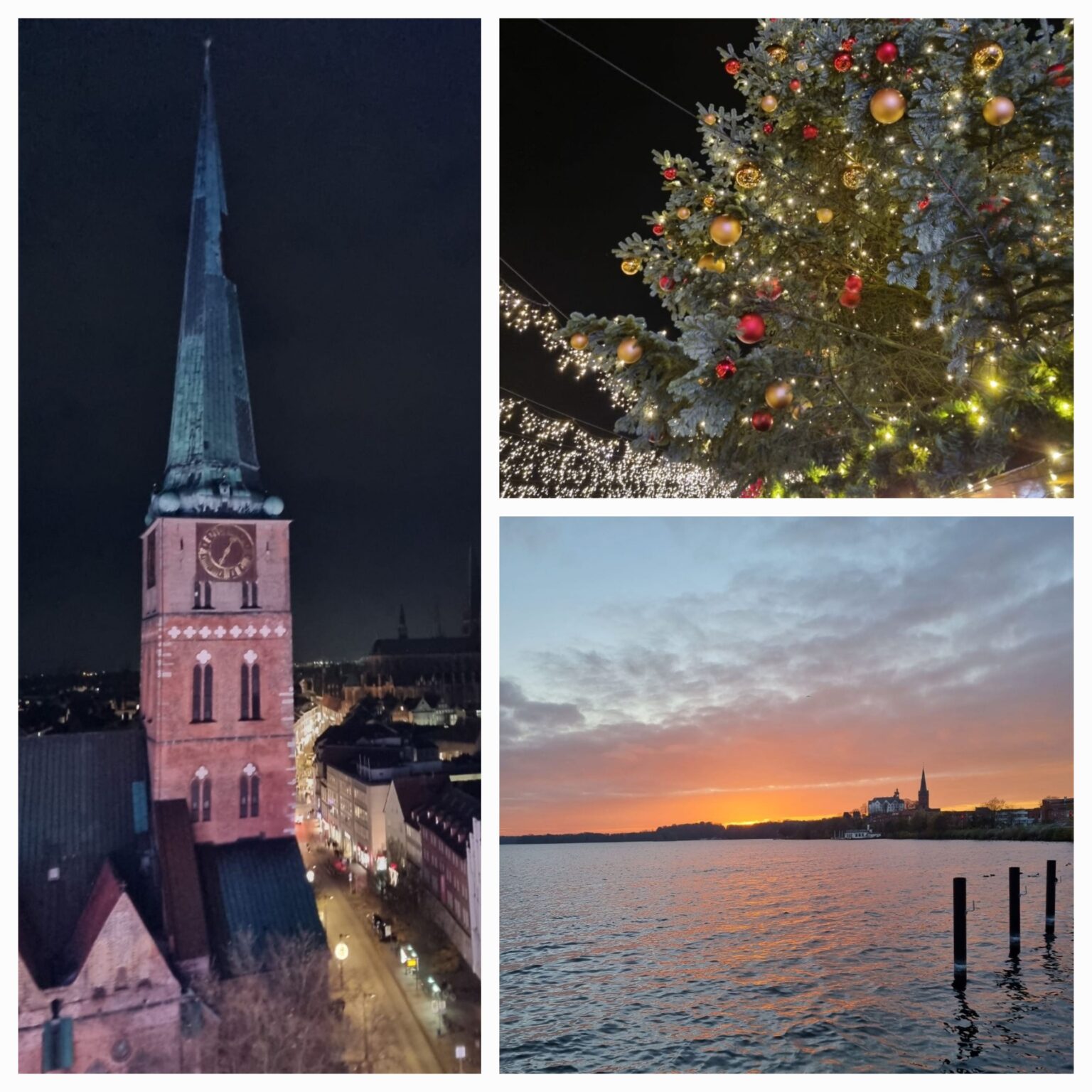 The EvoGamesPlus Winter School 2022 was hosted by the Max Planck Institute for Evolutionary Biology in Plön from 21st to 25th November 2022. The attendance list consisted of 15 Early Career Researchers (Javier regrettably joining online from Arizona) and 10 Supervisors. The main objective of the meeting was to put the spotlight on the ESRs and the progress we made in the first year of our PhD studies. Each of us got an opportunity to present a 25-minute talk on our projects. But, there was a twist! The presentations did not follow the usual ESR order, but was chosen randomly by a ladder method (the method not having anything to do with the organizer always presenting second…).
Apart from giving the talks, we also got an opportunity to observe how it should be done. Leading by example, our keynote speaker, Arne Traulsen, and supervisors, Chaitanya, Kieran, Igor (joining remotely from the US) and Mark gave a wonderful collection of tutorials on evolutionary games, graphs, agent based modelling and the art of giving presentations itself. Each tutorial was moderated by an ESR, giving us an opportunity not only to expand our knowledge but also practice chairing sessions. And that's not the only way in which our versatile growth was taken care of during the Winter School: as a part of a soft skill development we participated in a time management course. There, we learnt how to deal with challenge posed by being doctorate candidates and dealing with multiple projects, secondments and continuous time pressure.
Although filled with great talks and fruitful discussions, the Winter School was not limited to science only. It also marked the end of the term of office of the ESR representatives, Alex and Wajid, who did an outstanding job this past year. Subsequently, the new representatives were chosen: Christo and myself. Let's hope we can continue the great work of our predecessors! Our term got off to a strong start with a visit to the Lübeck Christmas Market with its charming lights and warming glühwein. The MPI also offered some attractions and invited our visitors to a Mouse House Tour – an exciting and instructive trip through the Institute's facilities.
The Winter School 2022 marks a year since the first online meeting of all ESRs. And what a year it's been! I think I can speak for all of us and say that we are tremendously grateful for this opportunity, everything we've learnt and the friends we've met. We are entering another year full of hope for even more great experiences and exciting science.